Workshops and courses to reach your inner Kingdom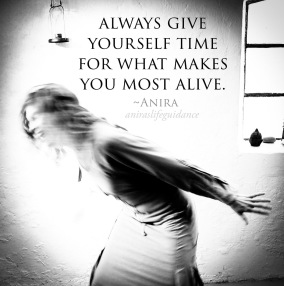 Check in all upcoming events in the calendar on the Swedish webpage www.levaverkstan.se. You can also see all events on Anira's life guidance Facebook page and Levaverkstans Facebook. Check that out below.
Most of them are translated into English if you scroll down. Some of the ongoing workshops you can also read about on this page. Let me know if you have any questions or wants to book; info@levaverkstan.se or +46768245810.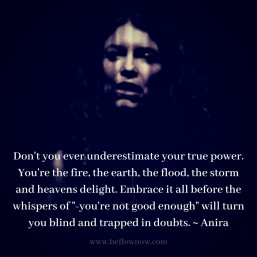 "To participate in Anira's transcending and liberating dance course and other workshops have given me a free space where I can breathe out, let go and just be ME from the depths of my being.
Anira has a rare ability to get the truth and life-awakening energies out of people. She is clear and straight - warm and open. Her voice and guidance open up channels to both heavenly, earthly and bodily energies within us.
Peace, joy and acceptance of all of me are the key words!!!!"

From one of the participants in Anira's workshops.
All workshops, events and courses coming up here
Balance Dance ~ Dance your way home to yourself!

"You are living energy in motion and stillness!
You are an intact, vibrant, perfect, divine being who has the ability to dance every cell, muscle, thought and energy in Balance NOW! In this free expression you are whole! Everyone can do it. This is our true nature!" ~Anira

Anira uses Balance Dance as a tool to set You free, release tensions and blockages, balance your body, support you in self-love and body awareness, practice mindfulness, experience love, joy, ecstasy, relaxation and reprogram your limited belief system.

You can join a group session, invite Anira to your own group or as a guest to your own workshop, or book your own individual dance session with her, especially designed for you. Enjoy!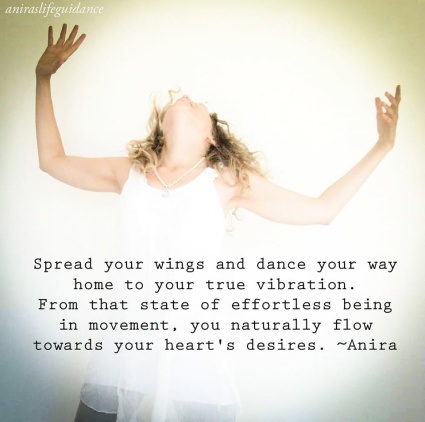 Balance Dance was created by Anira eleven years ago as a tool for people to integrate and balance the physical reality and the esoteric realm within theirs physical bodies. Anira is a creative Dance leader and coach in personal development. She uses guidance through movement/ dance, and mindfulness as an integral tool for people to rise above their imagined limitations, open up their natural flow, find a home in the body and become one with that which is their true nature!Anira has group-sessions in Balance Dance every second week in Mellbystrand, Sweden.

Write in the form below if you´re interested of joining Balance Dance in one way or another. You can also contact me via phone 0046 768245810/ or email: info@levaverkstan.se
If you would like Balance Dance to come to your place orvisit your course/ workshop or have a private session, contact Anira in the form bellow.

Step into the Power of Now! Spirit in Body!
Let your body reign ~ be the witness of your own creation.
With love ~Anira.

TRE - Tension, stress and trauma release exercises workshops

TRE® - Trauma, stress and tension release exercises give you the tools you can bring with you for the rest of your life to naturally and easily let go of stress, tension and trauma and become more alive in your everyday life.
TRE® is a breakthrough for stress management and trauma recovery. The method is easy to learn, gives immediate effect and is possible to use without the guidance of a therapist. TRE is a natural method that relieves stress from the body and nervous system and makes us more alive. It is a simple method to learn and if you put these exercises into your daily routine it opens up for a better quality of life, with more balance and a greater tolerance for everyday stress.
When you start doing the exercises it is common for sleep to get better, to feel a greater calm in the body and to have fewer tensions, less irritation, more energy and a more even mood.

During this workshop you will get an introduction to TRE, a little review on tension, stress and trauma and how they affect us in our everyday life, and how we can release them, learn the technique and how to use it at home to be able to redeem stress in everyday life. If you have already tried the method, this is an opportunity to repeat, deepen and / or get regularity in your practice of TRE®. Interventions can also be offered as a support for the body to find deeper layers to redeem.

The technique consists of simple physical exercises to tire out mainly the psoas muscle and then let the body's natural tremors release tension. It is good with loose-fitting clothes. You can choose to attend a private session with Anira or in one of these group sessions, or both. Feel what suits you best. You can read more about TRE@ here.
Groop sessions are held in Mellbystrand at least once a mounth both for beginners and advanced students. Pm me if you're interested. Subscribe to +46768245810, info@levaverkstan.se or the form below.

If you have a more severe physical or mental disorder, it may be inappropriate to do TRE. If you are newly operated, you should not do TRE. Contact Anira for guidance on the issue.
Warmly welcome!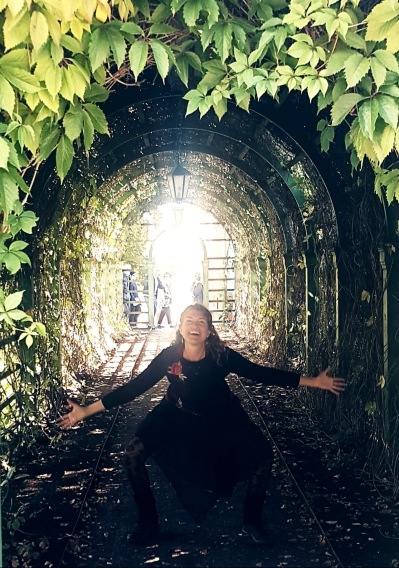 Fill in the form if you are
interested in workshops